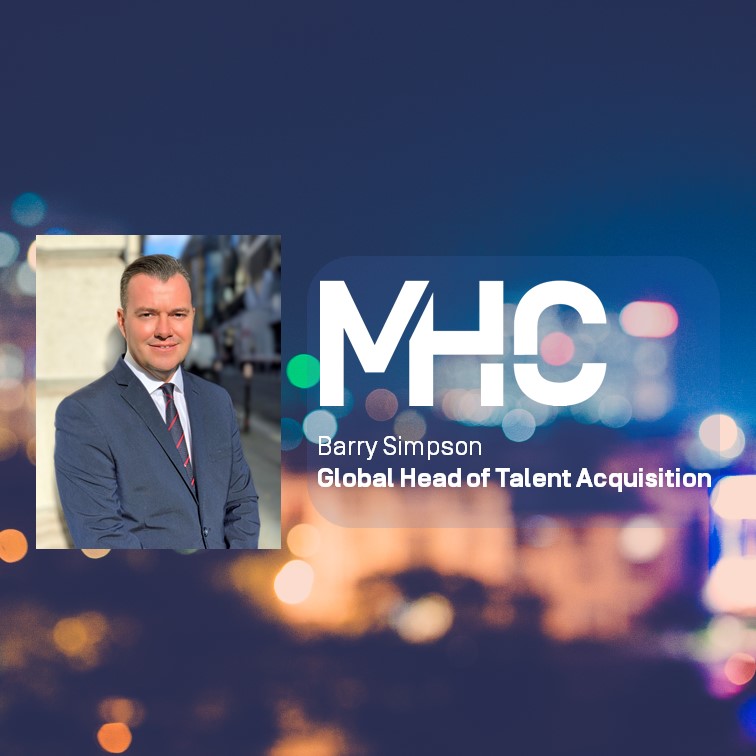 Mansion House Consulting (MHC), an award-winning IT and technology consultancy specialising in the Financial Services sector, today announced the hiring of Barry Simpson as the Global Head of Talent Acquisition.
Simpson will be based in MHC's London headquarters, focused on developing the firm's global consultant acquisition strategy in order to meet exceptional levels of demand within its specialist consultancy service lines: cyber security, payments, infrastructure, ecosystem monitoring and delivery assurance.
Simpson started his career in Technology Recruitment in 1990 at a start-up business of 4 people, initially specialising on the financial markets.  He quickly became part of the Executive team and scaled the business to over 2,700 IT and business specialists working across the globe, supported by a headquartered team of 200, and ultimately achieved full stock market flotation in 1996. He has since managed and owned several successful IT Recruitment businesses.
With over 28 years of executing talent acquisition strategy within arguably some of the toughest financial and technology markets, MHC is confident that Simpson has the right skillset and experience to attract and retain top level talent for the client centric MHC Group, providing exponential growth and scale opportunities.
MHC's CEO, Gerard Kenny commented, 'I am very pleased that Barry has agreed to join MHC, he has extensive experience of leading high-volume growth in the consultancy business.'
Simpson commented, 'Very pleased to be here. I hope to make a difference to what is already a great company.'