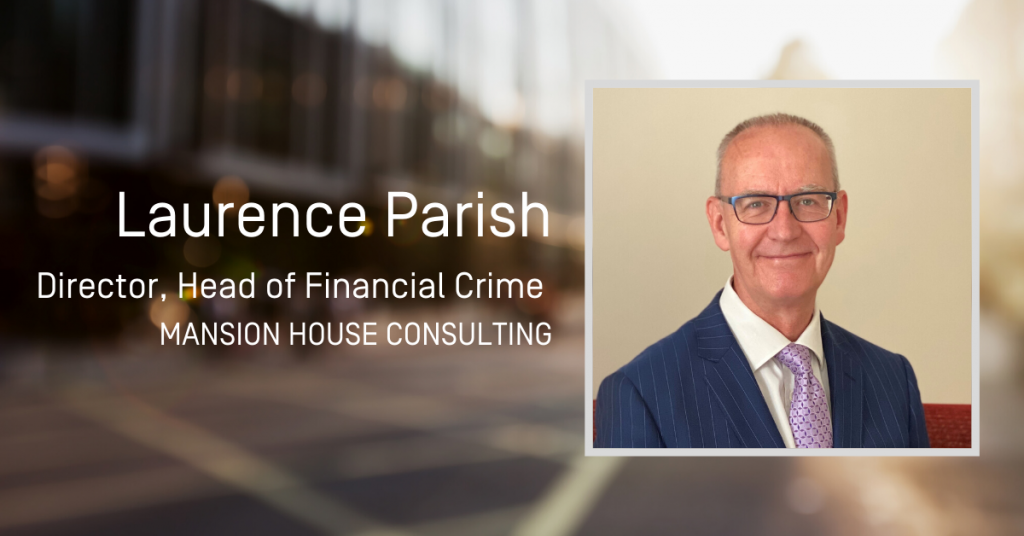 Mansion House Consulting are pleased to announce that Laurence Parish has joined as Director, Head of Financial Crime.
In addition to being a financial crime subject matter expert, Laurence has also spent many years as a COO and a Programme Manager, leveraging his comprehensive understanding of global banking and markets products, financial and cyber-crime risks and controls, and the UK regulatory environment. This is underpinned by 15 years' experience in financial services operations management roles.
Recognised for driving transformation across complex business environments in a number Tier 1 banks, Laurence leverages his strategic experience and strong communication skills to guide senior stakeholders and influence decision-makers, to achieve the desired business outcomes. He also has a proven track record of successfully embedding technology and process change into businesses.
In his new role, Laurence will be speaking to COOs, regulatory compliance professionals and MLROs at both long-established and emerging financial institutions, who are grappling with the increasingly complex challenges that financial crime presents to the financial services industry. His team will be providing practitioner-led guidance regarding the latest insights, and what constitutes a fit-for-purpose financial crime risk management strategy.
Laurence commented: "I am very pleased to be joining such a professional and energised consultancy, and I am excited at the opportunity to further build and develop this area of specialism for Mansion House."
We look forward to Laurence enjoying a long and successful career at MHC.