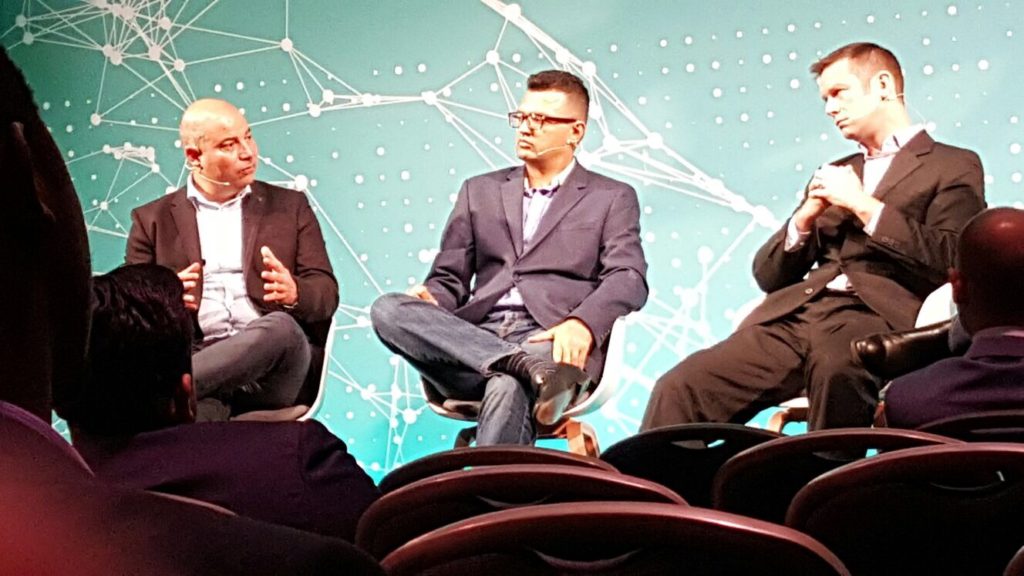 Last week, AppDynamics hosted its first European Summit in London. AppD Summit Europe was held in the O2 Intercontinental hotel and was attended by 1,000 clients, partners and other interested parties.
Similar to previous AppDynamics conferences, the summit schedule included the opening keynote which was delivered by AppDynamics CEO David Wadhwani and his management team, followed by breakout learning sessions and then finishing with the more interactive closing keynotes which included exciting future technologies, which the AppD Labs engineers are working on.
The breakout sessions were broken into four themes: 'Become a digital game changer', 'Deliver the next generation software stack', 'Essentials of APM' and 'Mastering AppDynamics'. The sessions included speakers from Forrester, Barclays, Credit Suisse, The Economist, Siemens and…MHC!
MHC Service Delivery Manager Peretz Shamir was invited as a panel speaker to one of the breakout sessions, which was part of the 'Mastering AppDynamics' theme, focusing on how to transform ITSM processes using AppDynamics. The panel included AppDynamics Success Managers Marcel Lichter and Dave Webster and Senior Director at ServiceNow Zaki Bajwa.
These session discussions involved the sharing of stories, which covered three main themes:
Service Management, IT Operations and DevOps – looking at the evolution of traditional service management and how it now integrates / clashes with DevOps methodologies. One of the main discussion points was whether DevOps represents the death of ITIL or can the two work together.
The reality of Service Management – looking at the theoretical side of the service management lifecycle (strategy -> design -> transition -> operation) and then discussing the reality (

strategy

->

design

->

transition

-> firefighting operation) which included interesting stories the panel speakers had experienced during their careers.
Transforming your ITSM Processes – exploring ways to transform ITSM processes using AppDynamics. In this part, the benefits of unified monitoring were covered and the importance of tools knowledge across all ITSM disciplines.
AppD Summit Europe was an excellent opportunity to network with previous and current AppDynamics employees, as well as other vendors which presented in the partners' pavilion. It was also a great opportunity to keep an eye on the latest trends in technology, specifically the place of IoT in our future lives and how we'll use the masses of data we're collecting for machine learning and artificial intelligence in order to prevent and correct potential issues. All in all, what a great event this was. Thank you to AppDynamics for inviting MHC to be a part of AppD Summit Europe, which continues to travel around the world in selected cities.
AppDynamics is part of an agnostic tools portfolio, that MHC supports as part of MHC's Tools Adoption Services. These services encompass end-to-end monitoring tools selection, implementation and operations services. We specialise in designing and implementing operating models to ensure successful adoption of monitoring tools in enterprise organisations by standardising products usage and best practices.