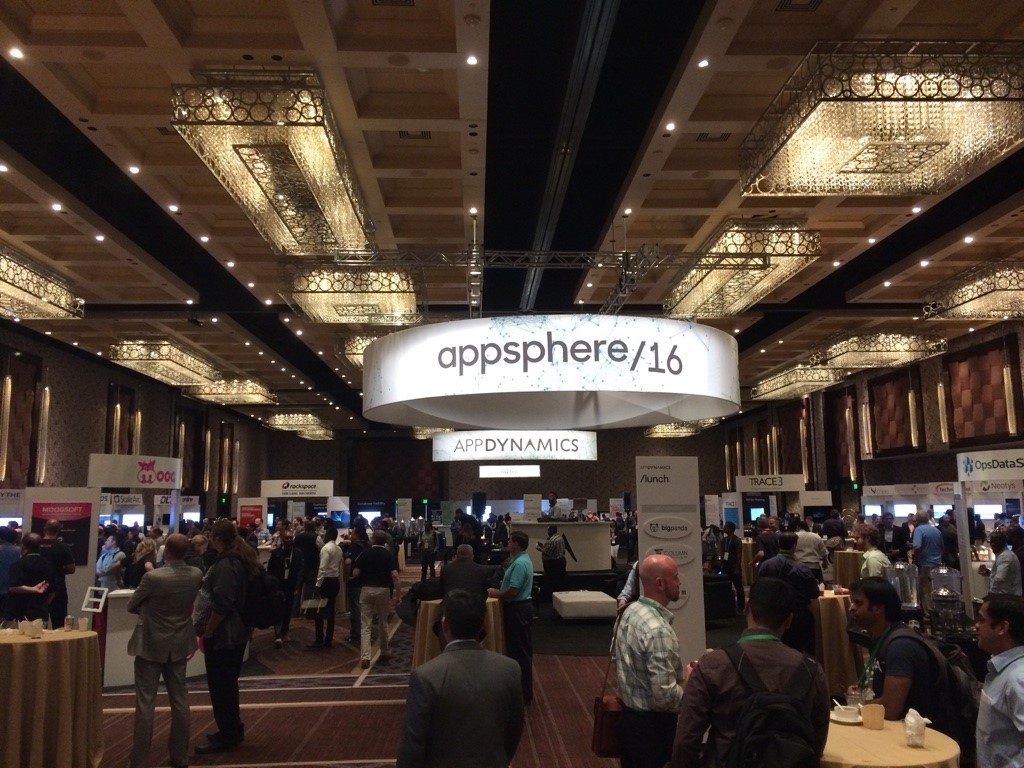 For the second year running, Mansion House Consulting was invited to attend AppSphere, the annual conference of AppDynamics. Peretz Shamir, our Tools Adoption Services lead, joined the event, which took place at the Cosmopolitan hotel in Las Vegas between the 14th and the 17th of November 2016.
More information about the event is available in AppDynamics' formal publications here. Articles and blogs with highlights of the event are available here.
MHC's Tools Adoption Services delivers end-to-end monitoring tools selection, implementation and operations services. We specialise in designing and implementing operating models to ensure successful adoption of monitoring tools in enterprise organisations by standardising products usage and best practices.
AppDynamics is part of a carefully selected tools portfolio we support and encourage our clients to utilise for better visibility of their technology stack and business landscape. Being a big advocate of AppDynamics, MHC invested in the knowledge and skills of our staff who now deliver successful AppDynamics adoption services across our financial services client base.
We believe that one of the main ingredients of a successful adoption in large enterprises is training. We joined forces with AppDynamics Education in a 'train the trainer' programme, which enabled MHC consultants to design and deliver internal training strategies to our key clients. Following the success of this initiative, we partnered with AppDynamics Education and we now deliver training services on behalf of AppDynamics to their clients in Europe.
John Smith is the Managing Director of MHC's Capacity, Performance and Event Management business unit. He possesses a detailed understanding of how capacity management supports the service management role and how these functions integrate with an ITIL based automated capacity forecasting system into existing tools and procedures.
Peretz Shamir is leading the Tools Adoption Services in MHC Capacity and Event Management group. Peretz has more than 15 years' experience in technology, mostly gained in operational, delivery and management roles with tier one investment banks. Peretz has a passion for monitoring tools and is an accredited AppDynamics trainer.
To find out more about our services around Capacity, Performance and Event Management, explore our website or contact:
John Smith
Managing Director
Capacity, Performance and Event Management
john.smith@mansion-house.co.uk