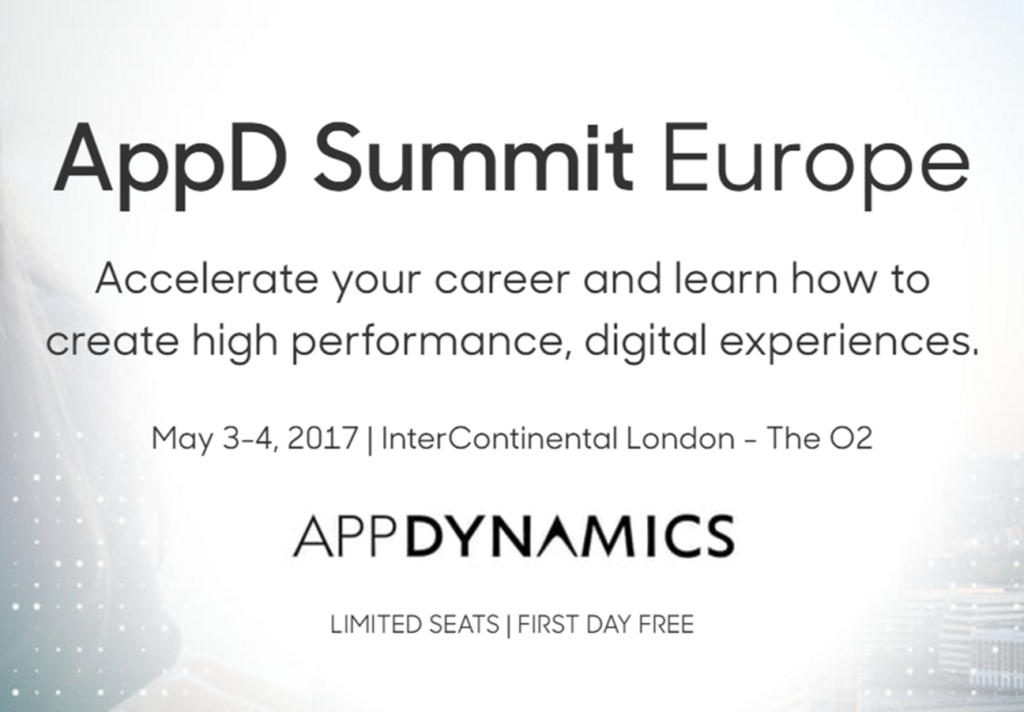 On 3-4 May 2017, AppDynamics is organising a free conference AppD Summit Europe, which aims to share innovative ways to create high performance digital experiences that drive business results.
In the conference, delegates can attend several valuable sessions that will help advance digital transformation for businesses.
At AppD Summit Europe, you'll hear speakers from a wide variety of industries who are defining the modern digital enterprise. One of the speakers will be MHC Service Delivery Manager, Peretz Shamir, who will be speaking at the Day 1 Summit Session between 13:15 – 14:05.
Peretz Shamir is a Service Delivery Manager leading services for monitoring tools implementation and operations across MHC's global client base.  Peretz is also part of the AppDynamics Instructors Community, delivering training services on behalf of AppDynamics Education to its customers.  Peretz has 20 years' experience in technology, working with some of the largest tier 1 banks in operations, professional services and management roles.
Peretz will be speaking at the Summit Session together with AppDynamics EMEA Customer Success Managers, Marcel Lichter and David Webster.  This session will go beyond the basic use cases of AppDynamics, including:
How to leverage AppDynamics data to transform IT processes
Practical examples of how to use AppDynamics data to improve incident, problem, release/change and release processes
Best practices on achieving process improvement success, not just APM success
To learn more about the summit agenda and/or to register to attend, please visit the AppD Summit website here.