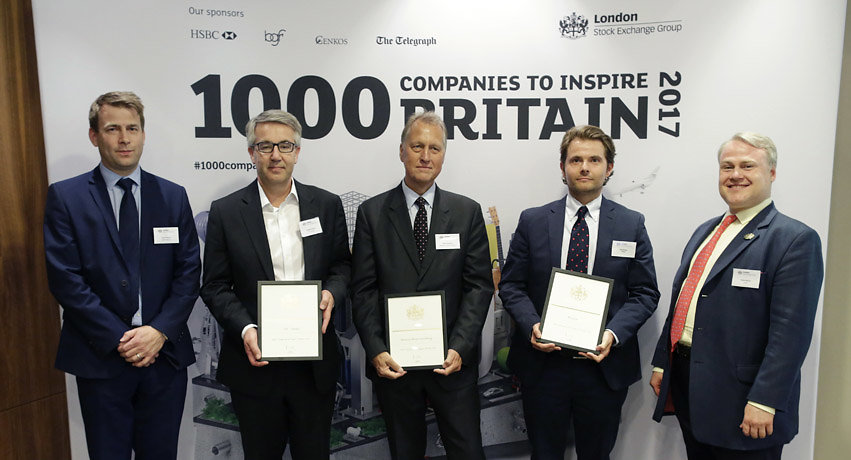 This month, MHC was delighted to be featured on the London Stock Exchange's 1000 Companies to Inspire Britain 2017.
On June 14th MHC's Management Team attended the regional awards ceremony for the 1000 Companies profiled in the 2017 report. The event took place in London Stock Exchange and along with MHC, was attended by several well-deserving companies collecting their awards.
1000 Companies to Inspire is London Stock Exchange Group's celebration of some of the fastest-growing and most dynamic small and medium-sized enterprises (SMEs) in the UK and Europe. The annual report (now in its 4th year) examines the opportunities and challenges facing SMEs and provides insights into the sectors and trends that will shape the future of the British and European economies by boosting UK productivity, driving economic growth and creating jobs.
To read more on the report, please read our previous news article on the topic.