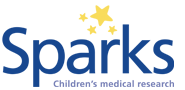 We are very excited to be hosting an evening of networking, discussion and debate at our upcoming Diversity in Business Leadership event on 1st March, in aid of our charity partner Sparks.
This private event will bring together business leaders from across the City to explore the value, competitive advantages as well as the challenges around diversity and inclusion in business leadership and what needs to change.
We are delighted that Baroness Floella Banjamin OBE DL, Simon Feeke (Ernst and Young), Katie Birkby (Evolve Coaching) and Jules Mason (Scope) will be supporting the evening through dynamic discussion as our expert and inspirational panellists, chaired by Jeff Green who has recently been nominated for the Lifetime Achievement in Diversity Award.
Since 2013, we have supported Sparks charity who raise funds for pioneering medical research into conditions affecting the health of babies, children and expectant women. Sparks' vision is that all children should be given the best possible start in life. They believe that investing in medical research is the only way to make a lasting difference to children's health and so fund scientists, researchers and clinicians who have the skills, passion and knowledge to improve child health. You can find out more about the work they do here.