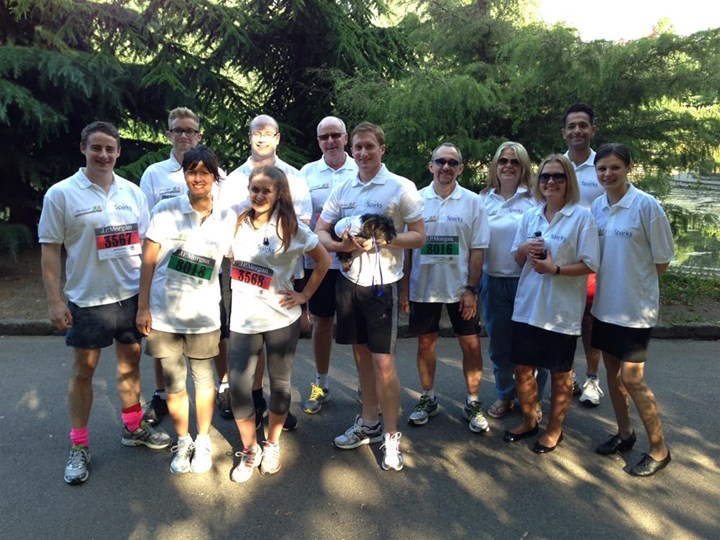 Here at Mansion House Consulting, we encourage staff to support charities close to their hearts and our company and colleagues are always keen to help out with fundraising and other activities. We actively support our chosen charity of Sparks and encourage staff to take part in a whole host of activities to raise money for our company charity.
For several consecutive years, the MHC team has also taken part in the J.P. Morgan Corporate Challenge in support of some great causes such as WaterAid UK. This year, we will also form a company team for the July run in London's Battersea park in support of Age UK – The UK's largest charity working with older people.
Not only will we run for Age UK, but we've also set up a fundraising page for Sparks Charity with the aim to raise funds to pioneering medical research projects, that help babies and children born in the UK with a condition that may affect them for life. So please, visit our fundraising page on online fundraising platform JustGiving. With your support, we can make a real difference to these great charities.
About The J.P. Morgan Corporate Challenge
A world-wide series of running events open to groups of full-time employees from organizations within the business and public sectors.
The Corporate Challenge strives to make a difference through a donation to a not-for-profit organization in each host city, and through our operations initiatives designed to make the Corporate Challenge the world's greenest road race.
Participating companies use the event as a platform to promote health and fitness in the workplace, foster goodwill and camaraderie among their employees, and show their commitment to the community and best environmental practices.