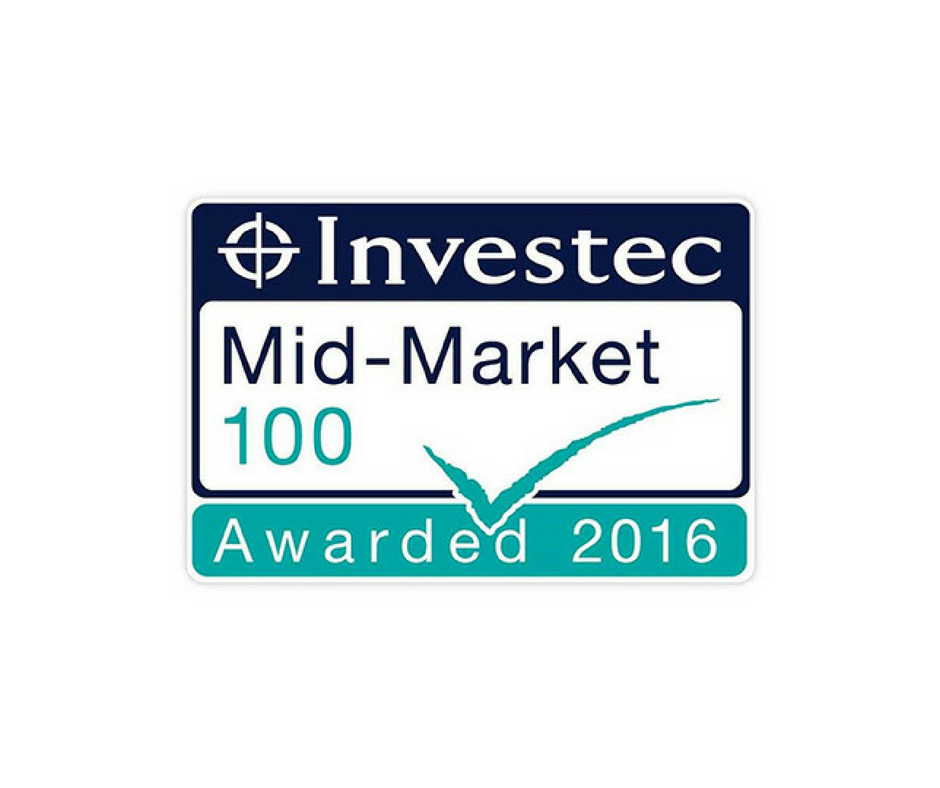 It is now the third year of the Investec Mid-Market 100 initiative, which seeks to understand how the UK mid-market operates while gaining an understanding of how to sustain meaningful growth in a business. The Mid-Market 100 ranks the fastest growing mid-sized private companies in the UK and Northern Ireland by turnover growth (measured using CAGR – the company's four-year average percentage turnover growth rate).
The Investec Mid-Market 100 was first initiated in response to addressing the lack of benefits, often encountered by private SMEs, with regards to not being listed on the London Stock Exchange or other public-company catalogues. As a result to being unlisted in such visible directories, SME companies are frequently seen as higher risk options when for example pitching for contracts or recruiting employees. Investec joined forces with The Times, by releasing the annual Top 100 index, recognising the mid-market business sector and annually providing rich insights into the growth of the best performing companies in the UK and Northern Ireland.
The list, which is released twice a year, shows that average growth in mid-market companies is on the rise: the current top 100 companies achieved average growth of 44.6% – a 10.4% increase on average growth in the last ranking, published in November 2015. As well as achieving greater overall growth, the bar for inclusion in the top 100 is getting higher. To make it on to the current list, companies had to achieve sustainable growth of at least 30.6%; versus 25.4% a year ago.
Mansion House Consulting was one of 10 successful companies in the 'Professional Services' category selected to feature on the list. Overall the list was compiled from approximately 24,000 medium-sized companies from different sectors, with MHC listed as 28th overall (with a 47.7% growth (CAGR). The full report is available on The Times and on the Investec website.
Mansion House Consulting has seen exponential levels of growth since the company was founded in 2009 in London. Fast-forward seven years – the company now employs approximately 300 people across the globe in locations over the UK, USA, Frankfurt, Singapore and Bangalore, India.